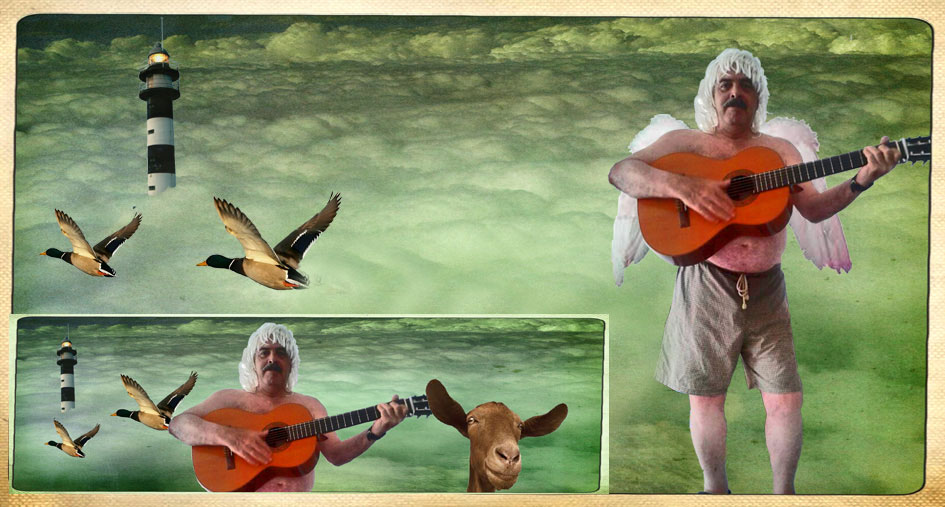 HumanBoundaryManifesto

BHUM ! 4
L'animal a l'esquena (Celrà)
On 11/10/2014
Presentation :

On 11/10/2014 at 17:00
in L'animal a l'esquena (Celrà)
L'animal a l'esquena
( Olvido Lanza, Quiteria Muñoz, Iosu Yeregui, Jorge Morata, Lixsania Fernández, Joan Català, Niño de Elche, María Muñoz, Marta Izquierdo, Sanae Akharfi, Bob Afuera, Vincent Alaphilippe, Cuina Furtiva, Enric Ases, Pep Ramis, Núria Font, DJ Bandida, DJ Robert de Palma, Context Llibreria Cafè )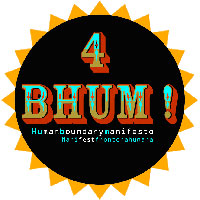 It looked like it wouldn't happen, but here we are again. Yes, it's Bhum !4 !!!
Resisting, inventing, planning. Despite the general move to close down structures and silence initiatives in the arts, we are going for it again, another year, with this festival-manifesto. The arts belong to us, we all contribute to them. We invite you, more heartily than ever, to take part and enjoy yourselves with all the artists who support us so that L'animal a l'esquena can continue to thrive as a creative meeting place.
At this Bhum! we will have, as a special guest,
Marta Izquierdo
Muñoz, a Madrilenian who lives in France, a creator of grand temperament and an exceptional performer, with various samples of her work with the collaboration of the singer and dancer
Sanae Akharfi
from Casablanca, Morocco. We will also have that unique singer-songwriter and performing animal,
Niño de Elche
. There will be a special meal prepared by La
cuina furtiva
(The Furtive Kitchen),
Mariví Martí
n, Sonia Martínez, Rosa Bataller, who will lead this ritual of daily life.
Joan Català
will present Pelat, a piece somewhere between circus and street theatre which we hosted in a residency in 2013.
Olvido Lanza
and
Quiteria Muñoz
, breathtaking violinist and singer, will open this year's event.
Enric Ases
will keep us company with his tender, critical humour. The Recóndita Armonía (Hidden Harmony) quartet will perform their own special interpretation of Monteverdi for us. And the
Mal Pelo
and L'animal team will also be there, along with
Núria Font
,
Context Llibreria Cafè
,
Dj Bandida
,
Dj Robert de Palma
and the volunteers who help out with the organisation.
---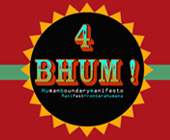 17.30
(+) OPENING OF BHUM !4 at La Era . OLVIDO LANZA/Violin – QUITERIA MUÑOZ/Voice

18.00
(+) JOAN CATALÀ Pelat, La Era, 40 min

19.00 & 19.30
(+) NIÑO DE ELCHE Encuadrao, Stables, Mas Espolla, 15 min

20.00
(+) MARTA IZQUIERDO She's mine, Main Hall, 30 min

20.50
(+) MARTA IZQUIERDO-SANAE AKHARFI, Admirando la cheika + Cheikhat, La Era, 40 min

21.30
(+) CUINA FURTIVA Marejar la perdiu, meal on the hoof (booking essential)

23.00
(+) RECÓNDITA ARMONÍA Quiteria Muñoz (soprano), Lixsania Fernández (viola da gamba and contralto)), Jorge Morata, (tenor) e Iosu Yeregui, (bass)  Mont-Verd, La Era, 20 min

23.30
(+) MARÍA MUÑOZ – NIÑO DE ELCHE Siete lunas, Main Hall, 30 min

24.00
(+) ENRIC ASES i ASSOCIATS Precisamente d'aixo volia parlar, La Era

00.30
(+) MARTA & THE PSYCHO SONS Marta Izquierdo, Bob Afuera and Vincent Alaphilippe, Concert at La Era


NU2's – Núria Font, video programme Videoanimalades at the house (+), DJ BANDIDA all afternoon (+), DJ ROBERT DE PALMA at night (+), bar service till the early hours with CONTEXT LLIBRERIA CAFÈ (+)


INFORMATIONS
The price of the Furtive Kitchen dinner is €12.00, and booking is essential. For more information and to make a reservation, contact info@lanimal.org
You are advised to bring warm clothes, as well as appropriate footwear.
If it should rain, alternatives will be found to ensure that Bhum ! will still go ahead, as on previous occasions.
For the first time this year, we are asking for a contribution to pay for the participating artists. The minimum contribution is €5.00, or more for those who can afford it.

---
(<<)
17.30
OLVIDO LANZA
- QUITERIA MUÑOZ (Barcelona/Valencia)
INAUGURATION BHUM ! 4
Olvido Lanza
, an exceptional violinist who has played with great orchestras of classical and contemporary music, as well as collaborating with artists such as Joan Manuel Serrat, Maite Martín, Miquel Poveda, Jim Hall, Stevie Wonder and Caetano Veloso, and
Quiteria Muñoz
Inglada, a soprano with wide choral experience, who has sung with Amystis Chamber Choir, Harmonia del Parnàs, Capella de Ministrers and Victoria Musicae, will treat us to a beautiful and resonant inauguration, accompanying us during the twilight hours in the 4th edition of Bhum!
---
(<<)
18.00 JOAN CATALÀ (Barcelona)
PELAT (Peeled)
In Pelat,
Joan Català
rescues memories of a time when things were made by hand, without great technological resources; a time when a look did not speed its way through fibre optic cables. Thus, we can look inside ourselves, allowing space for more human imaginings and, without grand ornament or decoration, communicate - or not - through a universal gesture.
Pelat plays with dance, with proximity, with certain childhood memories, with risk, with the urban space, with the circus, with responsibility, with a body, with people.
---
(<<)
19.00 & 19.30 EL NIÑO DE ELCHE (Elche/Sevilla)
ENCUADRAO (Framed)
Niño de Elche
, a singer-songwriter who combines the more classical aspects of his career in the world of competitions, festivals, flamenco clubs and venues, with incursions into other artistic disciplines such as performance, experimental music, art-activism and poetry, will surprise us with his short, a-cappella performances in the old stables at Mas Espolla.
---
(<<)
20.00
MARTA IZQUIERDO
(Madrid/Toulouse)
SHE'S MINE 
A creation of
Marta Izquierdo
that was premiered at the Avignon Festival in 2008 as part of the Sujets à Vif programme. This piece for dancer, flesh and blood hen and cardboard 'rocker', alludes not only to "hand-made" pop stars but also to the ephemeral, disposable ones who seem to say "I'd like to excite the whole world just for an instant".
---
(<<)
20.50
MARTA IZQUIERDO
(Madrid/Toulouse) –
SANAE AKHARFI
(Khenifra/Morocco)
ADMIRANDO LA CHEIKHA (Admiring the Cheika)
Influenced by the discovery of the cheikhat (traditional Moroccan singers and dancers), by their ambiguity and expressive power,
Marta Izquierdo
decides to dream up her own, ghostly cheikha, accompanied by ten hair-dancers, brought together for the occasion.
CHEIKHAT
During a residency in Morocco, Marta meets
Sanae Akharfi
, a young Cheikha Berber woman who performs in a cabaret in Casablanca. Following their encounter, casting aside cultural and linguistic barriers, they invent an impossible pairing. Through song and dance they express, from either side of the Mediterranean, everything that unites and separates them. In Bhum ! we will see a small part of their forthcoming 2015 creation.
---
(<<)
21.30 DINNER WITH
CUINA FURTIVA
(Furtive Kitchen)
Mariví Martí
n, Sonia Martínez y Rosa Bataller (Valencia)
MAREJAR LA PERDIU
Mariví Martí
n, Sonia Martínez and Rosa Bataller work with foodstuffs as carriers of meaning. Going beyond food as a necessity, it is a project that looks closer to treat it as a fundamental part of the culture of "good living", and therefore a decisive element of human identity as well as a means of communicating it.
A moveable feast in the surroundings of Mas Espolla. Booking essential.
---
(<<)
23.00 RECÓNDITA ARMONÍA (Valencia, La Habana,San Sebastián)
MONT VERD (Green Mount)
Quiteria Muñoz
(soprano),
Lixsania Fernández
(viola da gamba and contralto), 
Jorge Morata
, (tenor) and
Iosu Yeregui
, (bass) come together outside the concert hall to play Monteverdi in exactly the way he would have liked his works to be performed...in the open air...
---
(<<)
23.30 NIÑO DE ELCHE (Elche/Sevilla) - MARÍA MUÑOZ /
MAL PELO
(Celrà, Girona)
SIETE LUNAS(Seven Moons)
Niño de Elche
, a versatile singer-songwriter, committed to his socialist ideals and with a great ability to combine languages, and
María Muñoz
, dancer and choreographer of
Mal Pelo
, known for their performance projects rooted in a clear, profound multiculturalism, meet again and offer the Bhum! audience their own improvised dialogue.
---
(<<)
24.00
ENRIC ASES
I ASSOCIATS (Barcelona)
PRECISAMENT D'AIXÒ VOLIA PARLAR JO (This is precisely what I wanted to talk about)
Precisament d'això volia parlar is a tragic-comic dialogue in which
Enric Ases
invites
Pep Ramis
- together for the first time on stage - to reflect on subjects of general, or fairly general, interest. Thoughts and feelings expressed in spirals and some shared intimacies make up this mini-piece created especially for the occasion.
---
(<<)
00.30 MARTA & THE PSYCHO SONS (Toulouse/Paris)
CONCERT
Accompanied by a free-punk band (
Vincent Alaphilippe
and
Bob Afuera
),
Marta Izquierdo
dives headfirst into an improvised happening in which shades of Pina Bausch, an erotomaniac dragon, Miguel de Molina, Wire and the devil in person can all be found.
---
(<<)
NU2's
/ NÚRIA FONT (Sant Jordi Desvalls, Girona)
VIDEOANIMALADES
"The way things are, I don't know whether to laugh or cry. I don't know whether to leave or to take the bull by the horns. An ambivalent moment. The way things are, why not release doves into flight?"
For this year's Bhum !,
Núria Font
brings Videoanimalades to L'animal a l'esquena, with two pieces which have birds as protagonists and dancers (in their way and in ours). In the stables you will find the 'dark' take on the theme, with
Elena Córdoba
's video La danza de la codorniz (the Dance of the Quail), and if you would like the softer, more lyrical version, go up to the highest part of the house - on the floor that is closest to the clouds - where you will find Birds by David Hinton.
---
(<<)
DJ BANDIDA
(Barcelona)
DJ Bandida
. She became curious about music at an early age at her family home listening to Otis Redding or The Beatles on vinyl, as well as all the sounds coming from her sister's radio-cassette player, such as Madonna, Los Planetas, David Bowie... and later, having developed her own taste: The Ramones, Cesária Évora, The Doors, PJ Harvey, and other musical pearls which have always been with her.
Her inspirations range from the Mandé culture of Mali to the minimalism of Berlin: in Bandida's sessions you will encounter an expansive imagination that will fire your feet and your soul.
---
(<<)
DJ ROBERT DE PALMA
(Girona)
DJ Robert de Palma
is passionate about music, art and modern musical culture. A designer, musician and professional disc jockey since 1995. Influenced by black music, soul, beat, psychedelia, the summer of love, funk, disco and electronica...
Robert de Palma offers an exhilarating and enduring session where the time and the place provide the chance to dance and chill.
---
(<<)
CONTEXT-BAR (Girona)
Situated in the heart of the Barri Vell (Old Town) in Girona,
Context Llibreria Cafè
is a café, restaurant and bookshop in one space, where one can sip a coffee or a carefully chosen selection of wines, beers and spirits, and eat delicious meals. It has a very active cultural calendar: music, micro-theatre, exhibitions, cinema and a personal selection of books.
The collaboration with
Mal Pelo
and L'animal a l'esquena is of long standing and includes an exhibition of paintings by
Pep Ramis
and the launch of the book Swimming Horses. Context has participated in previous editions of Bhum ! , where they have provided bar services.
---