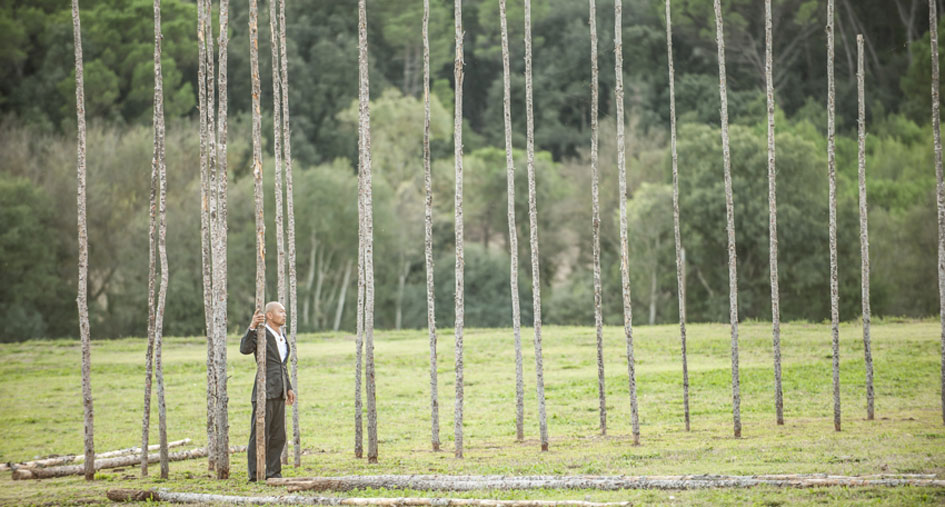 Lab Workshop

Body Weather Laboratory
L'animal a l'esquena (Celrà)
From 25/06/2013 to 29/06/2013
Oguri
( Oguri )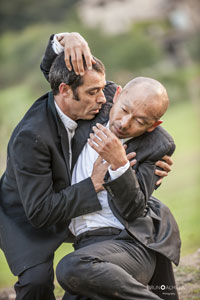 Body Weather Laboratory USA is a non-profit organization
Body Weather Laboratory (BWL) is a research forum open to anyone interested in investigating expression through the body within different environments.
A demanding attitude toward a thorough reexamination of the body and movement is a main theme in all the aspects of the training. Originally founded in 1978 by Min Tanaka in Japan, BWL workshops currently exist throughout the world, expanding and reinterpreting the format for exploration. The workshop consists of three-parts:
1) MB Training: Rigorous mind/body, muscle/bone training; rhythmical and dynamic.
2) Body Manipulation: A series of specific stretching and relaxation exercises concerned with breathing and alignment. The work is done in couples, exchanging passive and active roles.
3) Body Weather: Explorations designed to sharpen focus and develop the scope of
expression through the body. The work encompasses sensitivity training and discovery of movement from images.
details
---
BWL conducts weekly workshops and intensive at the Electric Lodge in Venice, California. Intensive BWL workshops (often incorporating nature and wilderness) have become an integral part of the development of the group and serve to introduce the work to newcomers. In integrating the environment with dance, the dancers become prepared for the sensitivity necessary for site-specific performance.

Previous workshops and residencies include: UCLA, USC, California State University, Los Angeles; Scripps College, Pomona, CA; Trinity College, Ireland; Evergreen College, Washington; Art Center, Pasadena CA.; Intensive: Taos NM, Electric Lodge, Venice, Anna Halprin's Mountain Home, Marin Co. CA, University of Cape town, South Africa. The Place, London UK. PassePartout, Utrecht Holland. Yugoslavia -Szubotica (south Serbia, Vojvodina region). Brussels Belgium. La Pommerie, France: Critical Path, Sydney Australia, Raravis Studio, Barcelona Spain

---