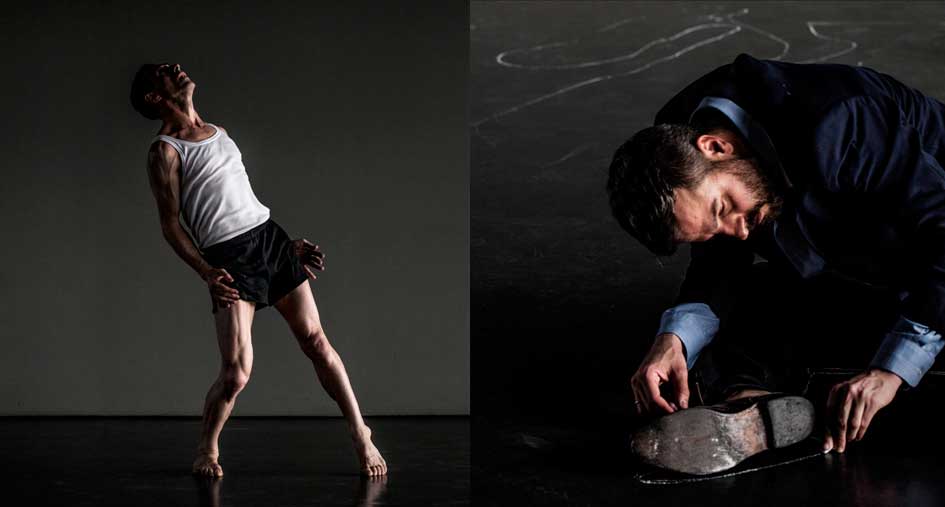 Creation Residence

Vaivén
L'animal a l'esquena (Celrà)
From 01/08/2014 to 16/08/2014
Juan Kruz Díaz de Garaio Esnaola, Antonio Ruz
( Juan Kruz Díaz de Garaio Esnaola, Antonio Ruz )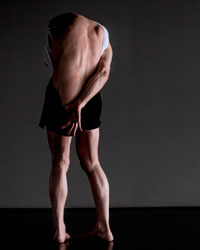 Antonio Ruz
and
Juan Kruz Díaz de Garaio Esnaola
first met in 2006 and since then they have shared many projects, both of their own and by Sasha Waltz & Guests. From that meeting and the interests and affinities they have in common, a complicity and trust has grown that leads them now to put themselves in each other's hands. The two choreographers and performers become each other's instrument and driving force, in respective independent solos in which they swap the roles of director and performer. Each solo feeds off the other, like a network of infinite positive and negative poles. With extreme austerity of resources, stripped of any musical theme or scenery, Antonio will direct Juan Kruz in a solo where the body becomes an emotional catalyst and means of expression: an ode to that global body, addictive and addicted to movement and dance, free of any narcissism. The voice is at the centre of Antonio's solo, directed by Juan Kruz. An eclectic and diverse repertoire mixing songs from different times and in different styles, arranged by Juan Kruz and sung live by Antonio, addresses themes of uprooting, exile, farewells and longing through a nomadic, defenceless character. Using a limited choreographic vocabulary, here too the body keeps its integrity as an expressive and narrative tool.
---
The premiere of Vaivén/Sway is planned for the 6th November at the Mercat de les Flors (Barcelona). Other dates as part of the Festival de Otoño (Madrid), at the Teatro Góngora (Cordoba) and at the Grand Théâtre (Luxembourg) are yet to be confirmed.

Photography: Jaques-André Dupont.
---